Our Flower & Gift Shop
Shop Now
Our Staff
Our staff's commitment to you

Our staff is committed to providing support, compassion, information, and direction as needed to all members of our community, their families, and friends who are dealing with loss and grief.




Terry & Julie Clemens
Funeral Director/Owners


Terry Clemens graduated from Mid-America College of Funeral Service at Jeffersonville, Indiana in 1985. He has been associated with funeral home service since 1983 when he began working for his father-in-law, George Deaton.

Terry and Julia became owners of the funeral home in January of 1991 after the passing of Mr. Deaton. Terry has remained the sole funeral director assisting families with their funeral services. The funeral home has been in the family since 1965 when it was purchased from Mr. Everett Beige by the Deaton family.

Terry married Julia Deaton in 1980 and they have three daughters together. They are actively involved in their church, The Bourbon First United Methodist Church. Terry is also a member of the Triton Kiwanis Club.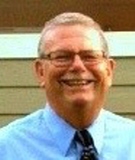 Ren Van Gilder
Funeral Director
Ren Van Gilder was born in Plymouth, Indiana. He graduated from Plymouth High School and Indiana College of Mortuary Science, in Indianapolis.
He married the former Beverly White, also from Plymouth. Ren proudly served his country in the United States Marine Corps and spent several months in Vietnam. They have a daughter, Hillary (Craig) Hopple, who live in Plymouth, and have been blessed with three grandchildren, Hanna, Hayden, and Halle.
Ren is a member of Kiwanis, Tyner I.O.O.F. Lodge, V.F.W., American Legion, and the Covenant Church in Donaldson. He has served on the Church Council, Board of Directors of the Plymouth Chamber of Commerce, and the Humane Society.
Ren said, "I was born and raised in the funeral home and with the funeral business. It is a part of my life and I'm very grateful to be able to serve others".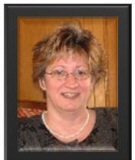 Toni Foote
Pre-Need Counselor
In 2005, Toni joined the dedicated staff at the Deaton-Clemens Van Gilder Funeral Home who believe there is nothing more important than helping you create a personalized, memorable experience and pay tribute to your loved ones in a variety of ways. Upon completion of her Resident Producer Life License in 2006, she has been professionally assisting our families with pre-planning their funerals. Toni compassionately assists our families with all their insurance needs. And she invites you to contact her anytime to learn more about how pre-planning can provide your family with peace of mind and allow you to take your time in designing a unique and meaningful service.
"My mission is to reduce the financial and emotional burden on families by assisting them in making informed choices regarding pre-arranged funeral plans. It is my honor to assist in carry out every family's wishes." Toni
A native of in Hammond, Indiana, graduate of Morton Sr. High School, the Foote's have resided in Plymouth since 1995. Toni and her husband, Rick have been married since 1977, they have a son and daughter in law; Brad and Asha Foote, six grandchildren; Brodi , twins, Jaiden and Jaime, Olivia, Ruben and Sierra and a special niece; Jennifer Jacobs. Toni is a member of the Marshall County church of Christ.
John 3:16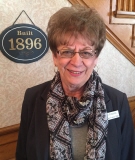 Joan Eckstein
Visitation Hostess
Joan Eckstein has been a valued member of our support staff since 2011.
Joan professionally assists our families during the visitation process, making sure all their needs are met.
Joan was born and raised in the Marshall County area. She owned and operated the Mundy's restaurant for nearly 40 years. There are not many "folks" that Joan doesn't know!
Joan has been blessed with a nephew, Richard, his wife, Kari Vancza and their family; a niece, Deborah, her husband, Tim Denlinger and their family; Joan has been further blessed with four children she claims as her own and loves with all her heart, Duane, Debbie, Elizabeth and Jessica; and four grandchildren, Trenton, Gabrielle, Victoria and Emi.